Ghanshyam Tech aka art of option trading controversy
Ghan Shyam Ram Singar Yadav youtube videos controversy.
FINANCE NEWS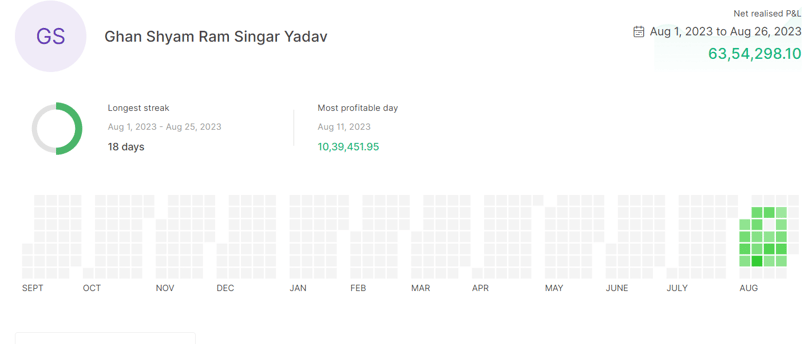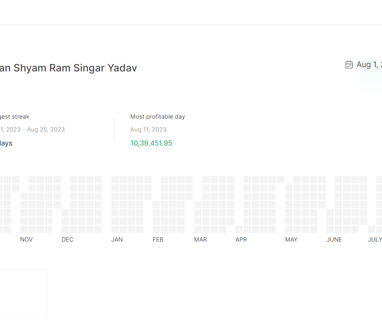 These days twitter/X has become a platform to expose furus(fake traders). In fact many became famous just by exposing other traders/furus regardless of their knowledge, trading experience or proof of profit. One of those guys is very famous Abhishek kar who starts blocking just by liking of their rivals' tweets.
In the latest fintweet space big handle like Mitesh Patel, RM Risk management and others started twitting against Ghanshyam Yadav of Ghanshyam Tech. Ghanshyam who is not much active on twitter started posting verified P&L statement of zerodha, which later he deleted but twitteratis were fast enough to get the screenshots of those link. In one link he posted P&L statement of one year which was in profit, in one he was on loss. Some people checked P&L of every day and started twitting about the day he made the loss in crores. Some of the screenshots are here
This all controversy started when all of a sudden Ghanshyam changed name of his second channel from Art of trading to "Art of Option Trading", when he did this he told that later he would explain. In the next video he sighted Trademark issue. After that a twitter handle of khan started twitting about ghanshyam being a furu and he deleted youtube videos where he had edited his order book and P&L statement. Later Ghanshyam came with a story about Trademark and clarified that some person has the trademark of option trading and he made strike on his videos about using his trademark ART OF TRADING, so youtube made the video down sighting that this is the issue between two person, solve it outside the youtube.
Mr Khan who became famous by exposing other furus just like Abhishek kar, doesn't have much followers on twitter but he was quick to found the verbal mistakes made by Ghanshyam on one of the videos where he told that he is booking profit on his option buying position by buying more option. Just by showing that much cutting of video he started saying Ghanshyam is fake.
Later Ghanshyam clarified this too in his latest video and put a link of Zerodha verified P&L Statement of the August month(Everyday in Green), where he informed his follower that he is preparing for Guinness book of World record for the longest streak of a option buyer profit.
In this video he also challanged anybody who is commenting negatively about him to first show their verified profit statement then question him. By putting verified P&L statement and challenging everyone he has put end to the discussion about him being a furu or genuine trader.
I have never told about anyone's genuinity but I think Mr Ghanshyam is very nice, simple and genuine person, who doesn't take any paid classes, doesn't show off; all of his teachings are free on YouTube. I think other big handles of fintweet space are jealous of him that is why they made hype of a small twitter handles tweet. I rest my case.