Dispute between Mitesh Patel & Vivek Bajaj
Mitesh patel vented out the feelings he was holding from Nov 2022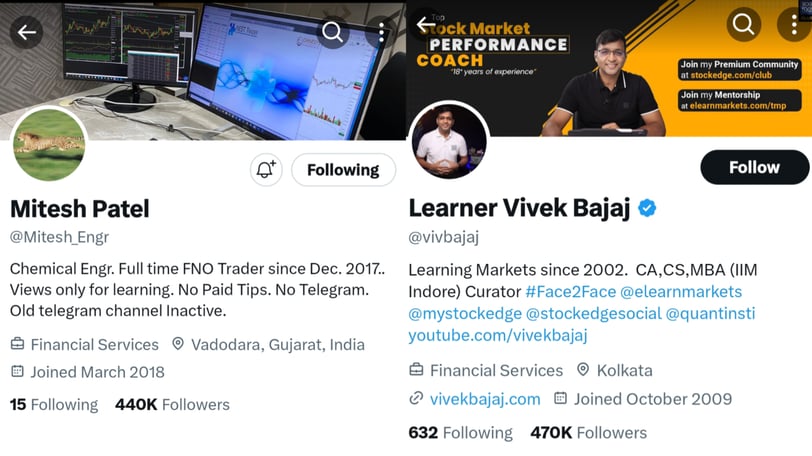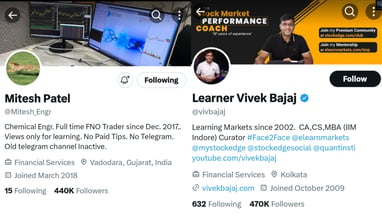 There is a long argument going on between Mitesh Patel and Vivek Bajaj from past two days but it was the last straw that broke the hell lose. It all started when Mr Patel made a complaint on Bajaj's timeline about an F2F participant that he is not at all profitable through trading or stock market, where Mr Bajaj told that track record of all the participants are verified. Mr Bajaj who likes to portray himself like Messiah of retail traders never took it seriously and it was never in his practice to do the due deligence.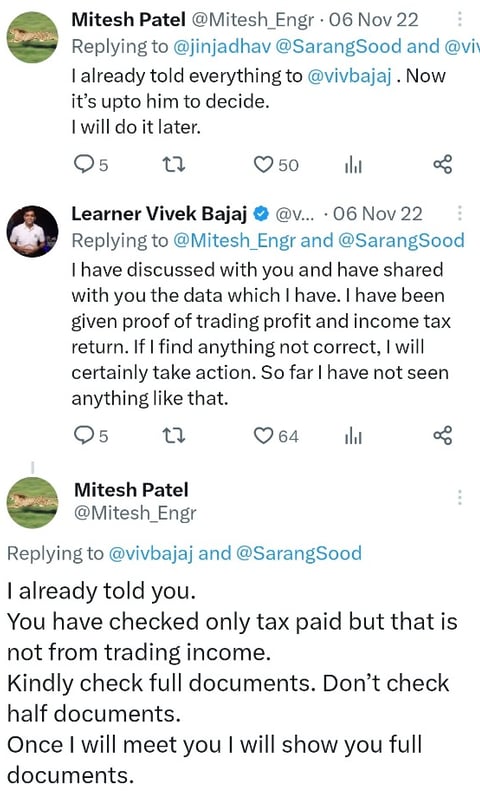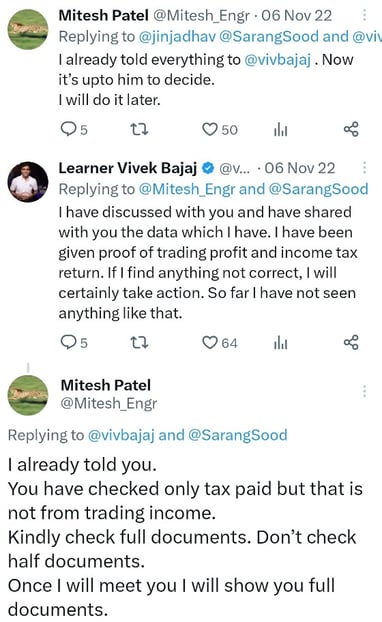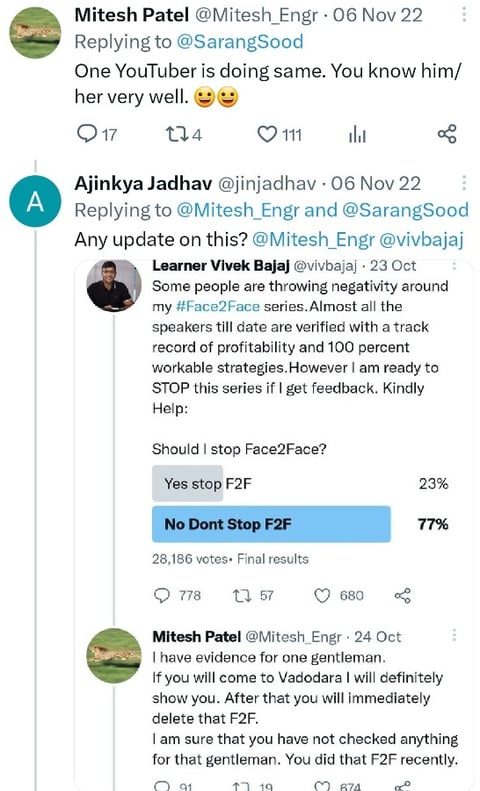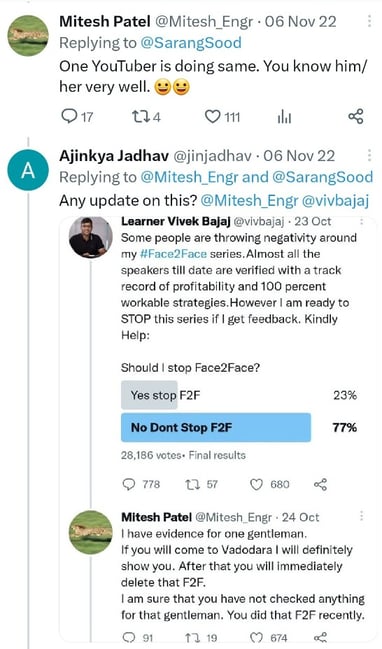 Retailers on twitter who are on streak to expose the fake traders, this time turned to the furu launcher Vivek Bajaj with the flag bearer as Mitesh Patel. This episode started when Mr Patel made it clear that he was famous way before Mr Bajaj had an F2F with him, Mr Bajaj took it personally then started the real argument. Mr Bajaj who himself is a good communicator like Abhishek kar started talking in the same way as Kar when he was exposed. He made statement like F2F is a series for retailers same as Mr Kar tells it "giving back to community", they never tell their real intention. Mr Patel reiterated the same story of Nov 2022 which proves that Patel was way ahead of today's twitteratis.
Here Mr Bajaj showed a graph for Patel's follower and claimed that Patel got famous just because of him, it may be partially true because I have been following Mr Patel way beofre he had an F2F, at that time he used to post his weekly profit by option selling. Mr Patel made it very clear that Bajaj is not behind the scene for making him famous, by comparing with other F2F participants.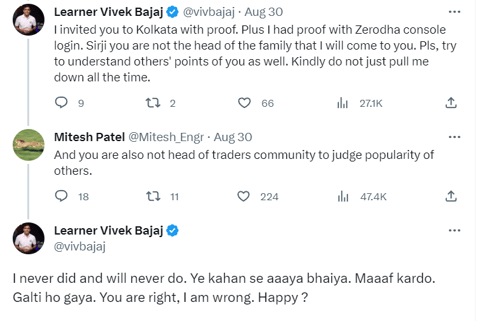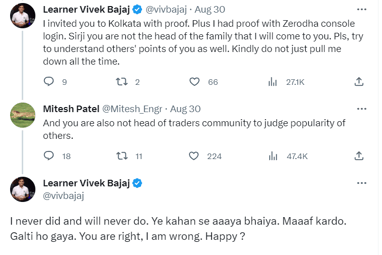 After a heated discussion they both started calling names to each other, Patel told Bajaj to not act like a judge of trader's community. In reply to this Mr Bajaj told that he has never done it and will never do, but let's face it his acts are always like Messiah of Retailers, who always has something to earn behind the scenes. He is a good businessman and knows that this too is making him famous and more people will buy his course. Mr Bajaj is same as any other furu who earns money by luring innocent and gullible retailers the only difference is that he does it better.